Thrill H.I.I.T. Cycle
This class is taught by: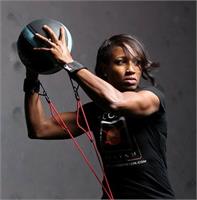 Lisa is Schwinn, CrossFit level 1 and Watt Bike certified, just to name a few. She's a former track and field All American with over 22 years of helping people get fit. She's trained numerous NBA, NFL and WTA professional athletes and harnesses her incredible body of knowledge every time she coaches. She's all about proper mechanics before increasing intensity. She'll help you focus on body, mind and spirit to achieve your goals!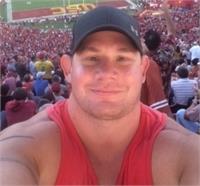 Originally from the midwest, Ryan has over 15 years of power-lifting experience starting as a football player in high school as well as at the collegiate level. He recently discovered CrossFit and was immediately drawn to the motivation and camaraderie found in the CrossFit community. Ryan is a fitness hat trick as a CF-L1 certified coach, a certified personal trainer and is also pursuing his cycling certification. Ryan seeks to educate his clients about fitness and inspire them to achieve their goals.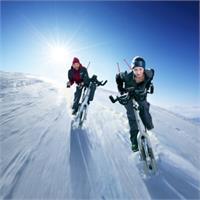 45 minutes to compete. 45 minutes to win. Otherwise you're just pedaling to nowhere.
Upcoming classes:
Fri

Jan 18 12:15 pm - 1:00 pm

with

Lisa

Austin




Sign Up

Mon

Jan 21 5:30 pm - 6:15 pm

with

Lisa

Austin




Sign Up

Tue

Jan 22 6:15 pm - 7:00 pm

with

Ryan

Stulgin




Sign Up

Wed

Jan 23 5:30 pm - 6:15 pm

with

Lisa

Austin




Sign Up

Thu

Jan 24 6:15 pm - 7:00 pm

with

Ryan

Stulgin




Sign Up

Fri

Jan 25 12:15 pm - 1:00 pm

with

Lisa

Austin




Mon

Jan 28 5:30 pm - 6:15 pm

with

Lisa

Austin




Tue

Jan 29 6:15 pm - 7:00 pm

with

Ryan

Stulgin




Wed

Jan 30 5:30 pm - 6:15 pm

with

Lisa

Austin




Thu

Jan 31 6:15 pm - 7:00 pm

with

Ryan

Stulgin




Fri

Feb 01 12:15 pm - 1:00 pm

with

Lisa

Austin




Mon

Feb 04 5:30 pm - 6:15 pm

with

Lisa

Austin




Tue

Feb 05 6:15 pm - 7:00 pm

with

Ryan

Stulgin




Wed

Feb 06 5:30 pm - 6:15 pm

with

Lisa

Austin