Adrenaline Barre
This class is taught by: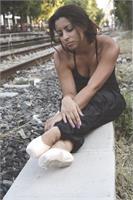 Elma is a 500 hr Yoga, Pilates & Barre Certified Instructor from Athens, Greece. She was a ballet dancer for 15 years. When she moved to LA she continued her Ashtanga yoga training with Tim Miller. The foundation of her practice combines the physical with an inner emotional and spiritual journey. She is very passionate about teaching and her goal is to help others reach their maximum potential and exceed their limits. She believes it is vital to have a strong connection to the body and love who we are.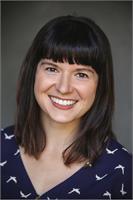 Chelsea Johnson is a proud native of St. Louis, MO. She fell in love with dance at the wee age of 5 and went on to graduate with honors from Columbia College Chicago with a B.A. in dance. Being healthy and active became a passion in high school and her career has become a healthy marriage between dance and fitness She has multiple certifications and an eye for form and placement. This Midwestern girl loves all forms of exercise from barre to circuit training to cycling. "Fitness doesn't have to be awful. Find something you enjoy and gets you excited to move and go for it!"
Adrenaline Barre blends dance and fitness to maximize the burn. This class focuses on toning the target areas with flowing dance movements that will increase your heart rate and burn off those naughty calories. With the barre, light weights and dance movements, this class will leave you with an adrenaline high!
Upcoming classes:
Sign Up

Mon

Nov 19 5:30 pm - 6:30 pm

with

Elma

Panagaki




Sign Up

Wed

Nov 21 5:30 pm - 6:30 pm

with

Chelsea

Johnson




Mon

Nov 26 5:30 pm - 6:30 pm

with

Elma

Panagaki




Wed

Nov 28 5:30 pm - 6:30 pm

with

Chelsea

Johnson




Mon

Dec 03 5:30 pm - 6:30 pm

with

Elma

Panagaki




Wed

Dec 05 5:30 pm - 6:30 pm

with

Chelsea

Johnson




Mon

Dec 10 5:30 pm - 6:30 pm

with

Elma

Panagaki




Wed

Dec 12 5:30 pm - 6:30 pm

with

Chelsea

Johnson




Mon

Dec 17 5:30 pm - 6:30 pm

with

Elma

Panagaki




Wed

Dec 19 5:30 pm - 6:30 pm

with

Chelsea

Johnson




Mon

Dec 24 5:30 pm - 6:30 pm

with

Elma

Panagaki




Wed

Dec 26 5:30 pm - 6:30 pm

with

Chelsea

Johnson




Mon

Dec 31 5:30 pm - 6:30 pm

with

Elma

Panagaki