Monday Mayhem Crossfit
This class is taught by: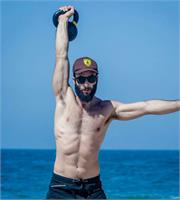 Derek began his fitness journey as a kid with team and board sports. He found Crossfit in 2009 as a supplemental conditioning tool to his powerlifting, but soon realized that Crossfit pushed him further, faster and stronger than other forms of training, A perfectionist when it comes to form and technique, Derek teaches people to become athletes and give them the tools to create and understand their own fitness journey. He believes fitness should be something that you enjoy and cultivate a passion for and that is reflected in his classes. Derek also has completed his 200 hour yoga training with Yogaworks and trains and hand balancing and gymnastic strength elements.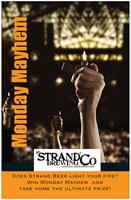 Upcoming classes:
Sign Up

Mon

Jan 21 6:15 pm - 7:15 pm

with

Derek

Rubiano




Mon

Jan 28 6:15 pm - 7:15 pm

with

Derek

Rubiano




Mon

Feb 04 6:15 pm - 7:15 pm

with

Derek

Rubiano




Mon

Feb 11 6:15 pm - 7:15 pm

with

Derek

Rubiano




Mon

Feb 18 6:15 pm - 7:15 pm

with

Derek

Rubiano




Mon

Feb 25 6:15 pm - 7:15 pm

with

Derek

Rubiano




Mon

Mar 04 6:15 pm - 7:15 pm

with

Derek

Rubiano




Mon

Mar 11 6:15 pm - 7:15 pm

with

Derek

Rubiano




Mon

Mar 18 6:15 pm - 7:15 pm

with

Derek

Rubiano




Mon

Mar 25 6:15 pm - 7:15 pm

with

Derek

Rubiano




Mon

Apr 01 6:15 pm - 7:15 pm

with

Derek

Rubiano




Mon

Apr 08 6:15 pm - 7:15 pm

with

Derek

Rubiano




Mon

Apr 15 6:15 pm - 7:15 pm

with

Derek

Rubiano




Mon

Apr 22 6:15 pm - 7:15 pm

with

Derek

Rubiano




Mon

Apr 29 6:15 pm - 7:15 pm

with

Derek

Rubiano




Mon

May 06 6:15 pm - 7:15 pm

with

Derek

Rubiano




Mon

May 13 6:15 pm - 7:15 pm

with

Derek

Rubiano