Saturday Team WOD
This class is taught by: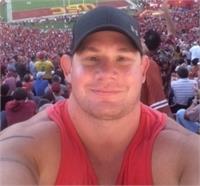 Originally from the midwest, Ryan has over 15 years of power-lifting experience starting as a football player in high school as well as at the collegiate level. He recently discovered CrossFit and was immediately drawn to the motivation and camaraderie found in the CrossFit community. Ryan is a fitness hat trick as a CF-L1 certified coach, a certified personal trainer and is also pursuing his cycling certification. Ryan seeks to educate his clients about fitness and inspire them to achieve their goals.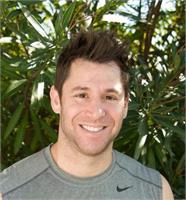 Ayal has been passionately involved in martial arts for most of his life, competing in and winning multiple tournaments in Florida. But some of the best times in his life were spent playing playing team sports, from football to more football, and also football. As an adult, he missed the camaraderie and competition working out by himself. So when he discovered CrossFit he immediately fell in love. He enjoys the variety and intensity of the exercise, but most of all the sense of community. When it comes to teaching CrossFit himself, he simply wants to inspire people to feel better about themselves.
Upcoming classes:
Sign Up

Sat

Jan 19 8:30 am - 9:30 am

with

Ryan

Stulgin




Sat

Jan 26 8:30 am - 9:30 am

with

Ryan

Stulgin




Sat

Feb 02 8:30 am - 9:30 am

with

Ayal

Lebow




Sat

Feb 09 8:30 am - 9:30 am

with

Ayal

Lebow




Sat

Feb 16 8:30 am - 9:30 am

with

Ayal

Lebow




Sat

Feb 23 8:30 am - 9:30 am

with

Ayal

Lebow




Sat

Mar 02 8:30 am - 9:30 am

with

Ayal

Lebow




Sat

Mar 09 8:30 am - 9:30 am

with

Ayal

Lebow




Sat

Mar 16 8:30 am - 9:30 am

with

Ayal

Lebow




Sat

Mar 23 8:30 am - 9:30 am

with

Ayal

Lebow




Sat

Mar 30 8:30 am - 9:30 am

with

Ayal

Lebow




Sat

Apr 06 8:30 am - 9:30 am

with

Ayal

Lebow




Sat

Apr 13 8:30 am - 9:30 am

with

Ayal

Lebow




Sat

Apr 20 8:30 am - 9:30 am

with

Ayal

Lebow




Sat

Apr 27 8:30 am - 9:30 am

with

Ayal

Lebow




Sat

May 04 8:30 am - 9:30 am

with

Ayal

Lebow




Sat

May 11 8:30 am - 9:30 am

with

Ayal

Lebow




Sat

May 18 8:30 am - 9:30 am

with

Ayal

Lebow